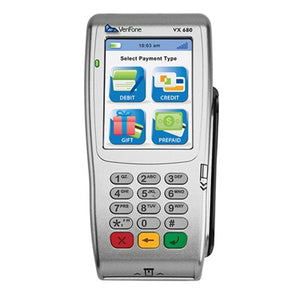 Sold only with a new or existing merchant account under NAB Merchant Services.
FLEXIBLE CONNECTIVITY OPTIONS enable payment acceptance anywhere, and its large touchscreen and small size make it easy to use. The VX 680 supports value-added apps, giving merchants new revenue opportunities.
From delivery services to stadium vendors, all businesses will benefit from wireless connection options, lightning-fast processing speeds, and the reliability and security of the proven VX platform.
Optional base stations provide additional connectivity options for greater flexibility.