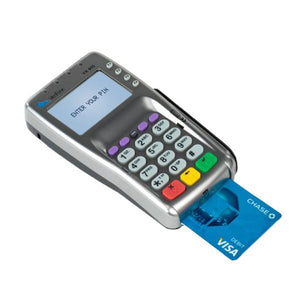 Sold only with a new or existing merchant account under NAB Merchant Services.
THE VX 805 PIN pad provides precisely what you need, and nothing you don't. This incredibly convenient payment device allows merchants to process a range of transactions through multiple connectivity options.
The VX 805 offers large and small retailers excellent value with full functionality and reliability. Merchants can process a variety of transactions, including NFC/CTLS.
The advanced consumer interface is highlighted by a 128x64 display, large keypad, ergonomic design, and intuitive card inputs—features that provide exceptional ease of use in any condition.